Transition to a "New Normal": Quinn's Covid-19 Prevention Response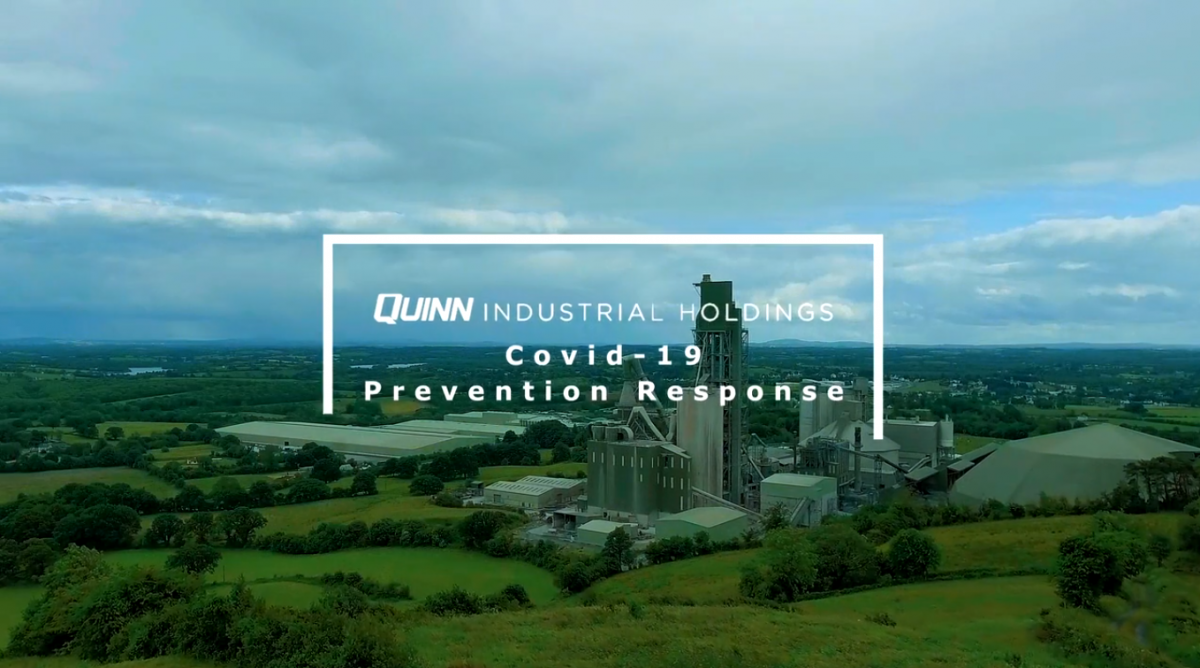 Recent months have brought unprecedented challenges which we, like every other business, have had to meet with a new approach to how we work. Despite the unforeseen shut down of many areas of the Quinn business in March, here at Quinn Packaging we remained operational throughout the lockdown due to the essential nature of the food packaging products we produce. Therefore, a rapid response to protect everyone in the company and our customers was critical and we've put in place a vast range of measures to ensure we can all continue to work safely in what has become the "new normal".
The transformation has involved commitment from every individual and our teams have demonstrated their adaptability and resolve to design and implement sweeping changes here in Quinn Packaging and across each of the Quinn sites.
Safety Measures
The measures we've introduced focus on the key areas of hygiene, protection, and safe social distancing. New Covid-19 policies and procedures have been developed for all sites, with video based inductions which must be completed before entry to any facility.
Thermal imaging cameras have been installed at main entrances of our buildings. Everyone who enters the building will have a temperature check before proceeding and if the imaging picks up a high temperature, alerts will go to the relevant health and safety and management personnel and the individual will go to a dedicated offsite isolation room.
Physical touch points have been minimised with the introduction of a number of key changes. We have installed facial recognition clock in systems for employees and some contactless entry and exit doors which are sensor activated.
In Quinn Therm, a one-way entry and exit system has been introduced to allow for safer movement through the facility.
Throughout our sites, a range of signage has been erected including hand hygiene advice, social distancing guidance, Covid awareness posters, social distancing floor markings and directional signage. Hand sanitising points and multiple hand washing stations are also available throughout all facilities with non-touch taps and automated hand dryers to maintain hand hygiene.
Employee break and lunch times are now staggered to ensure less movement and to maintain social distancing. Numbers in canteens are restricted with an outdoor marquee erected for overflow. The newly laid out facilities have well-spaced seating and protective screens so everyone has a safe space for their break time. We've reduced physical touch points where possible, e.g. the introduction of contactless milk dispensers instead of milk bottles.
Safe meeting areas have been established where up to 22 people can safely attend team meetings whilst maintaining social distance. As well as the relevant PPE equipment, optional reusable face masks are also available to all employees.
Thorough cleaning and sanitisation of all work stations is mandatory between shift changes and we have contingency deep clean packs boxed and ready for use. Professional cleaning company AAA Pristine Cleaning have been contracted 24/7 across all sites.
Of course, employees are also working from home where possible and embracing technology to maintain communication and continue their work.
With over 800 employees across nine Quinn sites, ensuring a thorough and rapid prevention response to Covid-19 has been a huge undertaking. Our dedicated teams have done an outstanding job on designing and implementing these changes and their work has allowed us to remain operational here at Quinn Packaging and for the safe reopening of the other Quinn production facilities in the last number of weeks. We continue working with all our customers, contractors and suppliers to ensure we can safely service customer needs.